POWER RECOGNATION – INTELLIGENCE – MOTOR CONTROLLER – BATTERIES – MOTORS
SUPPORTED BY FINNISH INNOVATION FOR POWER ASSISTANCE IN PROFESSIONAL USE.
WE WANTED TO MAKE A DIFFERENCE.
Our powerline is smart. It just is simple as that.
So how does Maslog powerline actually work?
Power recognition can minimalize the need of assistance. There are no extra components in the powerline and the data transfer between power recognition and controller is very easy and simple.
The power assistance is totally integrated, and it is easy to turn on by one button.
The powerline is safe to use while improving ergonomics.
Our powerline can be used for example in logistics, heavy load transfer and health care apparatus and equipment.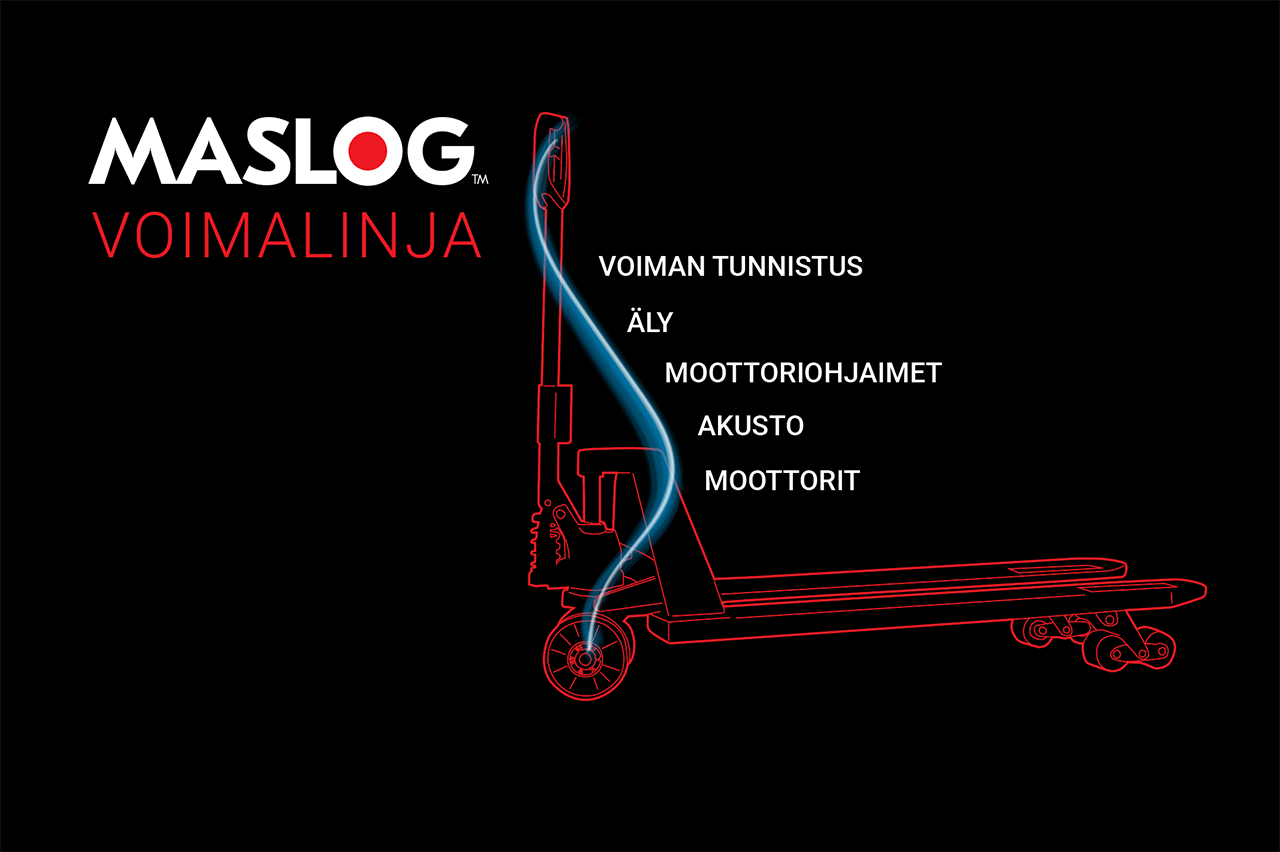 ENERGY SAVING IS IMPORTANT
How we see it, it is smart to be efficient!
Our powerline technology saves energy. The power recognition controls the engines to help the user. The power assistance only Works when you need it.
Less physical strain and risk of accidents.